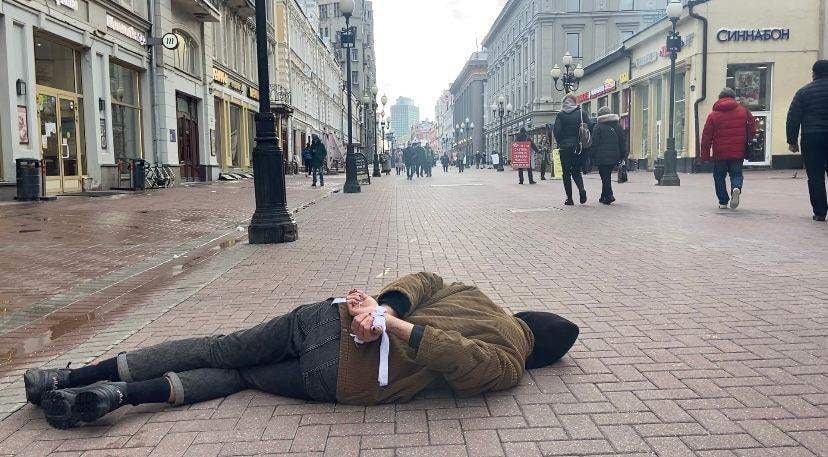 In Moscow, an activist (or activist) staged a protest over the Bucha tragedy.
As part of the action, the activist is lying on the ground with his hands tied with a white ribbon. It is in this form that many Russian civilians killed in Bucha were found.
The man was lying with his hands tied in different locations in Moscow. This is a clear and understandable hint of how the Russians committed the murders. After all, in Bucha many killed Ukrainians had their hands tied.
Unfortunately, we are not sure if such an action has reached anyone.
The Bucha-Moscow action took place:
in the Alexander Garden
on the bridge near the Church of Christ the Savior
on Nikolskaya Street
on the Old Arbat