A former Canadian soldier known as one of the world's deadliest snipers arrived to Ukraine to help the nation defend itself from Russia.
"I want to help them. It's as simple as that," the Canadian man, only identified as Wali to protect his family's safety, told CBC. "I have to help because there are people here being bombarded just because they want to be European and not Russian."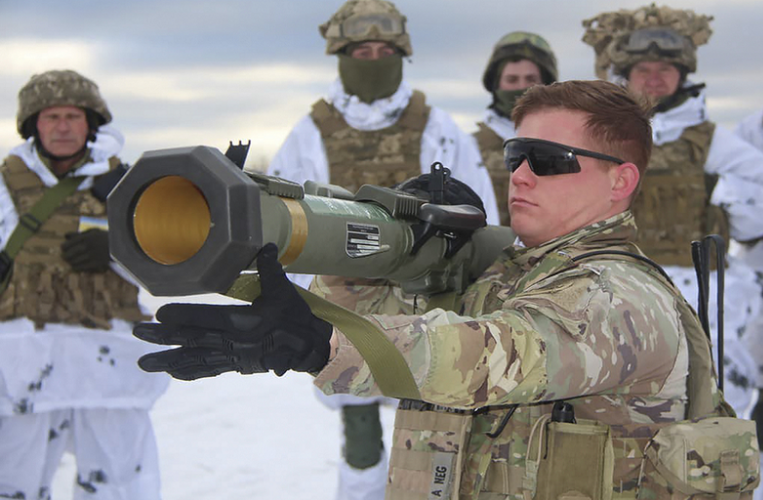 A U.S. instructor trains Ukrainian soldiers for the use of M141 Bunker Defeat Munition (SMAW-D) missiles at the Yavoriv military training ground, close to Lviv, western Ukraine, on Sunday. (AP/Ukrainian Defense Ministry Press Service)
He crossed into Ukraine on March 1 along with three other former Canadian soldiers after Ukraine President Volodymyr Zelenskyy called on foreigners to join the war against Russia's invasion.
"They were so happy to have us," Wali told the CBC of the people who greeted the former soldiers with hugs as they entered Ukraine. "It's like we were friends right away."
Wali, 40, has a young family and works as a civilian computer programmer. He said the "hardest part" of making the decision to join the war was missing his son's first birthday.
"A week ago, I was still programming stuff," he said. "Now I'm grabbing anti-tank missiles in a warehouse to kill real people. … That's my reality right now."