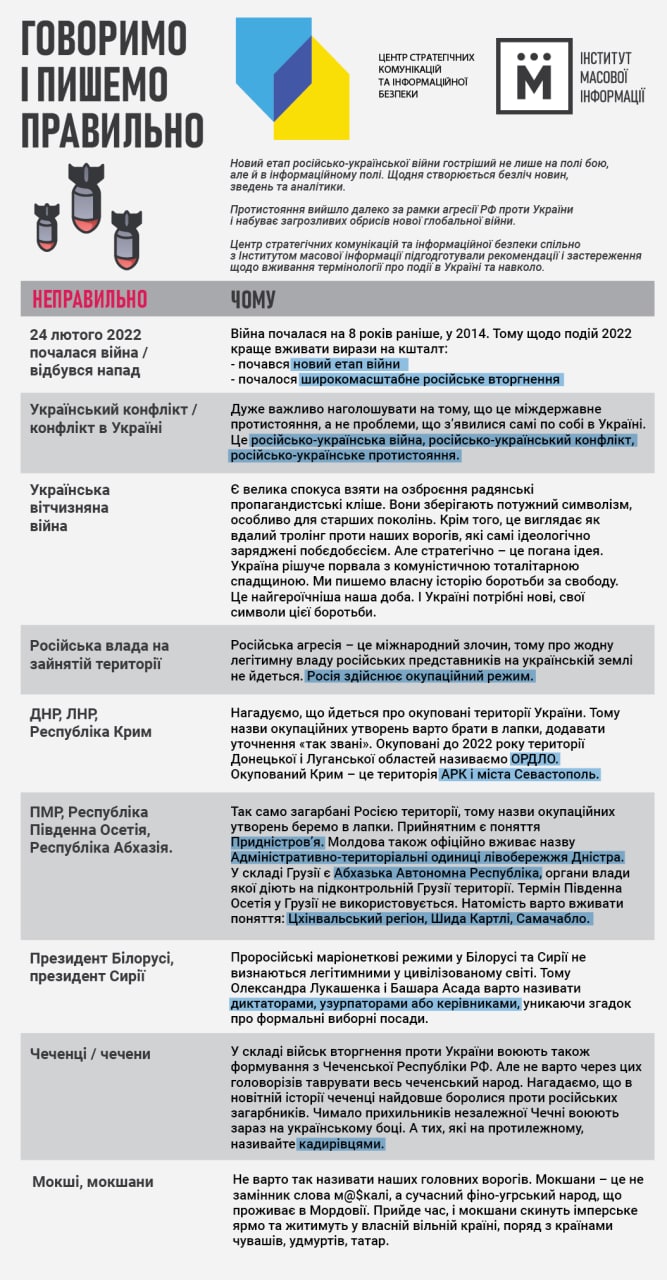 The new stage of the Russian-Ukrainian war is sharper not only on the battlefield, but also in the information field. Many news, reports and analysts are created every day.
The confrontation has gone far beyond Russia's aggression against Ukraine and is taking on the threatening shape of a new global war.
The Center for Strategic Communications and Information Security, together with the Institute of Mass Media, has prepared recommendations and warnings on how best to speak and write about events in and around Ukraine.