Car of Russian General Staff official set on fire in Moscow, woman detained – Russian media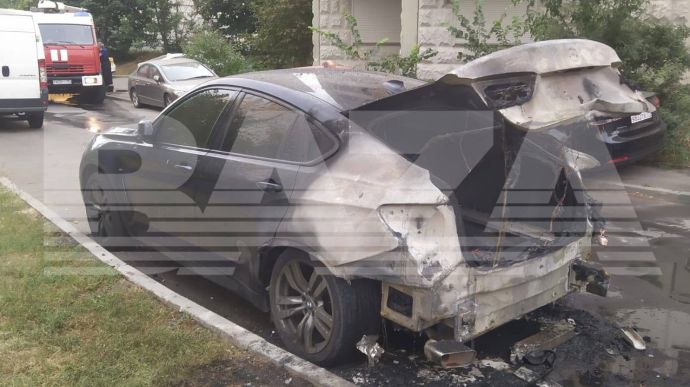 In Moscow, a car belonging to Evgeniy Sekretarev, the Deputy Chief of the 8th Directorate of the General Staff of the Russian Armed Forces, has been set on fire, and a woman has been detained on suspicion of arson.
Source: Russian Telegram channels Baza; Mash; Russian state-owned news agency TASS
Details: Sekretarev works in the 8th Directorate of the Russian Federation General Staff, which is responsible for military censorship in the Russian media.
As Baza reports, a BMW X6 belonging to Sekretarev was parked in the yard of a house on Leningrad Street and suddenly caught fire there. The rear part of the car suffered the most, the boot being completely burnt out.
Baza also reports that Russian police forces detained a woman who allegedly set the car on fire. She stated that she was against the "special military operation".
Sources report that the woman doused the boot of the car with petrol and set it on fire.
Mash notes that the suspect is a 65-year-old woman who is registered at a psychoneurological clinic. She allegedly lives in the same building as Sekretarev.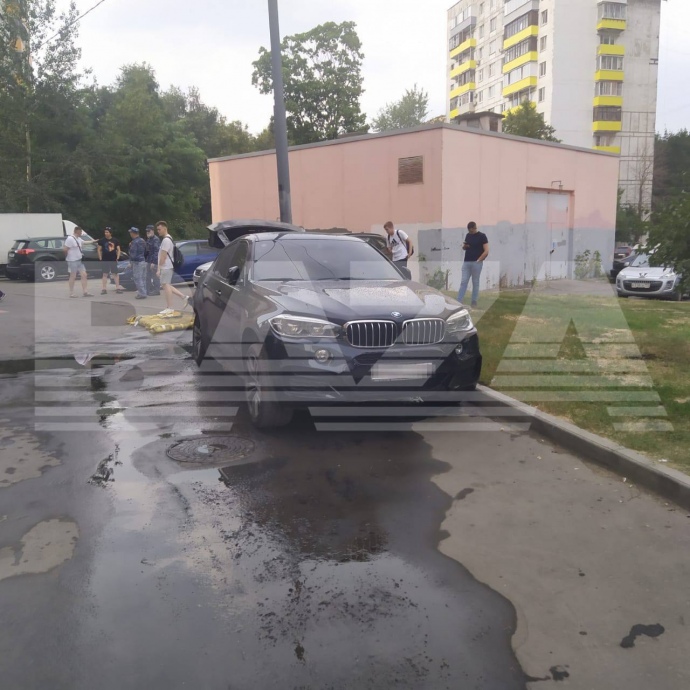 According to the Russian state-owned news agency TASS, law enforcement agencies reported that a woman in Moscow "poured petrol over and set fire to a car belonging to an employee of the Ministry of Defence of the Russian Federation."